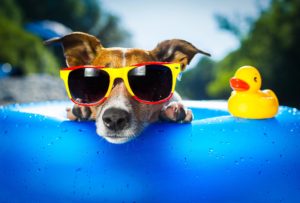 Everyone (including the Shelter Mutt members of our family) gets excited for the dog days of summer!
Keeping your Shelter Mutt cool, safe and entertained in the summer should be easy breezy with these seven tips.
1. Dogs do NOT do well in cars during the warm (and sometimes HOT) summer months. A good rule of thumb is that whatever temperature it is outside – in as little as ten minutes you can add 20 degrees to that number and that is what your dog will be dealing with inside your vehicle (even with the windows cracked a few inches). Add another 10 degrees to that number if you leave your dog for 30 minutes.
ACTION STEPS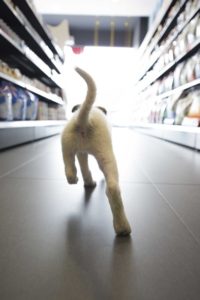 Do not bring your dog along for errands – your dog will appreciate waiting for your return in a nice cool home.
There are informative flyers online about the dangers of leaving dogs in cars. Print and share. Education can help save a dog's life!
2. Make sure your dog has access to plenty of fresh water for drinking and playing. There is no better way to cool down your Shelter Mutt than with a hose, sprinkler or toys.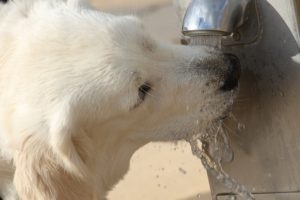 ACTION STEPS
Put a few of your dog's favorite toys into a bowl, fill with water and freeze. Pop out and let your Shelter Mutt rediscover their own toys. This will keep your dog cool AND entertained.
Consider purchasing a refillable water bowl. When you fill it with water – throw in a bunch of ice cubes to keep it cool longer.
Set up a sprinkler or a hose on mist and let your dog romp around in the cool water.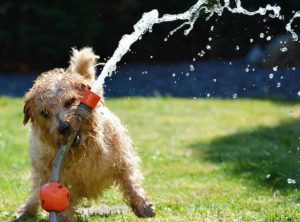 3. Consider the time of day and location where you and your Shelter Mutt exercise.
ACTION STEPS
Avoid walking on black asphalt if possible – it stores heat and can be 40 to 50 degrees hotter than the air temperature. If it's unavoidable, have your dog wear boots or socks to protect their paws.
Try and exercise or walk your dog in the morning hours or early evening when the temperature is more bearable.
Make sure there are plenty of shaded areas for your dog to escape the sun's rays. The hot sun can really heat up a Shelter Mutt's fur – especially black/dark coats. If your dog has white fur and a fair amount of exposed pink skin it may be necessary to apply sunscreen if they will be in the sun for an extended length of time.
4. Be careful of summertime pests such as fleas and ticks.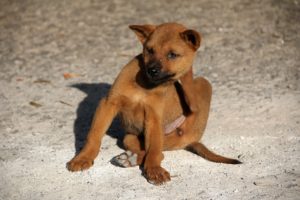 ACTION STEPS
Check in with your vet to keep your Shelter Mutt up to date on flea and heartworm prevention. The best time to stop pests is before they can harm your dog.
Mark the dates on your calendar when heartworm or other preventatives are due to keep your pet safe year round. Use the stickers that come with some heartworm medication and stick a reminder on your calendar.
Check out the American Heartworm Society for great information on heartworm prevention and treatment.
5. Summer time is a great time for your Shelter Mutt to get a haircut.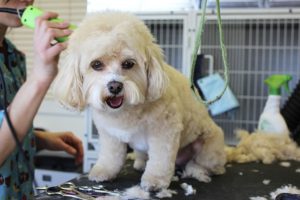 ACTION STEP
If your dog has long hair and loves water play – a haircut may be a good idea. It's also easier to find ticks when your dog has shorter hair. However, be careful – your dog needs fur to protect fragile skin from burning.
6. Try some fun summer cooling treats!
ACTION STEPS
Take some watermelon and coconut water or milk and blend together. Pour into a mold and freeze. This makes a delicious cool treat on a warm summer day!
If your Shelter Mutt has a few old bones that are being neglected – take them and fill with pumpkin puree from a can (unsweetened – 100% pumpkin) and stick in a few pieces of dry dog food or small treats. Place the bones in a plastic bag and freeze. Your Shelter Mutt will thank you!
7. Take advantage of the warm weather to bond with your Shelter Mutt.
ACTION STEPS
*Hit a dog friendly beach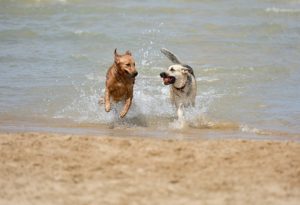 *Go to a Drive-In movie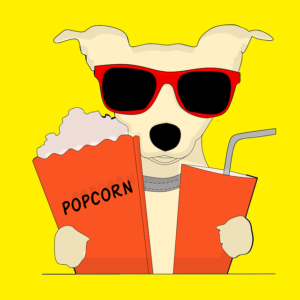 *Hit a dog friendly camp ground
*Find dog friendly restaurants that have patios and share a meal outside
*Be adventurous and go Geocaching with your dog or create a treasure hunt in your family's backyard with your Shelter Mutt's favorite toys.
Have a safe and FUN summer with your Shelter Mutt!